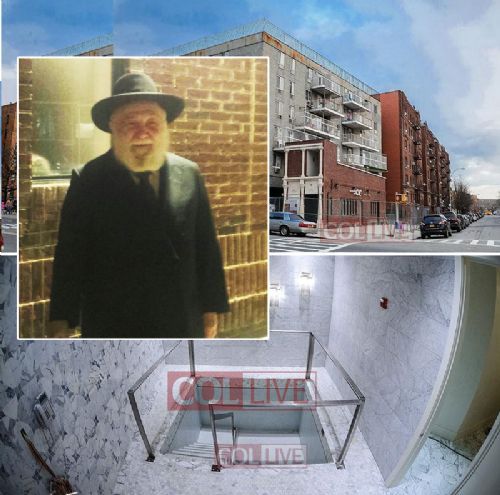 What made Rabbi Yitzchok Raitport break from a long-held decision and donate to the new Mikvah Mei Chaya Mushka in Crown Heights.
Just ahead of the grand opening ceremony to mark its completion, a generous donor has come forward to assist with some of the final costs of building the new Mikvah in Crown Heights.
Renowned Torah scholar and philanthropist Rabbi Yitzchok Raitport visited Mikvah Mei Chaya Mushka in Crown Heights this week, and pledged to donate a substantial sum towards some of the final expenses to complete the state of the art, luxurious facility.
Rabbi Raitport noted that the Rebbe had instructed him years ago, when he was approached to help fund the original Crown Heights Mikvah, that he should not underwrite all the costs, since the community is responsible to each contribute to the building of a Mikvah.
As Rabbi Raitport, who has funded over 120 Mikvahs around the world, toured the magnificent new building, he was told by Mikvah Mei Chaya Mushka's founder Rabbi Moshe Pinson that over 1,000 people had donated to the cost of building it, and still more would be contributing before the groundbreaking.
After hearing this, Rabbi Raitport noted that he could now make a donation, since this was exactly the Rebbe's intention when he requested that all community members take part in the building, Raitport said.
The opening will take place to mark the day of Gimmel Tammuz on Sunday, 4 Tammuz, 5775, June 21, 2015 at 11 am at 445 Troy Avenue at the corner of Lefferts Avenue.
Those who have not yet donated to the Mikvah, now is the last chance to get in on this huge zechus. Dedication opportunities are still available. Click here to donate.